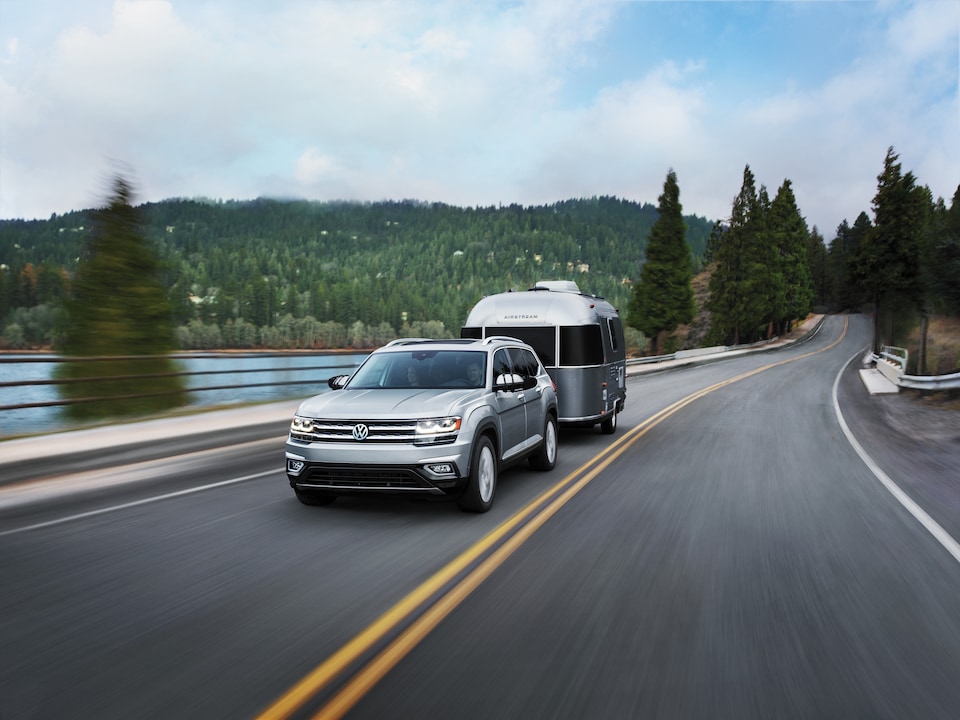 ?
One of the newest additions to the mid-size SUV class, the Volkswagen Atlas is a breath of fresh air into a category of vehicles that has gone years without any challenging the status quo, and now the previous mid-size SUV standards, like the Toyota Highlander, Honda Pilot, and Jeep Grand Cherokee, are looking up at a new leader.
Hesitant to switch models? We created a comparison highlighting the superiority of the Atlas, so look through it or see some of our findings below!
One of the most sizeable differences is the size itself. While each of the models in our comparison share fairly similar exterior measurements, the Volkswagen Atlas makes better use of its space as it has more cubic feet of room for passengers, which is especially noticeable in the third row where it has more legroom than any of the others. Have hockey sticks and bags to transport? This space also means you can create a storage space stretching nearly 100 cubic feet by folding the rear seats down, which is an amount the others come nowhere near.
Want the best value out the next car you buy? Of course you do! Well, the Volkswagen Atlas has the lowest starting price of the four models in the comparison, and it comes standard with a better collection of features than any of the other models, from LED headlights to roof rails. The cherry to top it off? Its warranty covers drivers for more miles than any of the warranties you'll find on the others.
If you want to learn more about how the Volkswagen Atlas is shaking up the mid-size SUV class, you can follow the link above, or check out the model in person at our dealership in Grand Rapids.