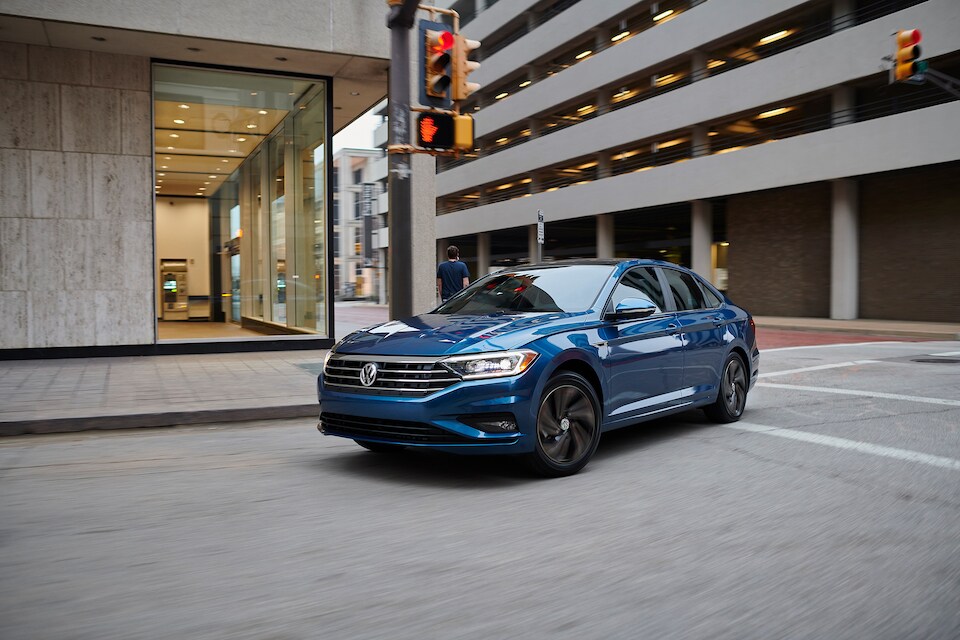 ​
The Volkswagen Jetta has always been a sedan that car shoppers can match to their personality, but, with an all-new design and range of customizations options, the 2019 model year is even more unique from other sedans. It doesn't need frills as its effortless style and variety of eye-catching colors make it stand out, and, sticking with what drivers enjoy about past Jetta models, it remains a joy to drive. Style and substance, the 2019 Volkswagen Jetta can do it all, so, if that's what you need from your new sedan, check out more about it below or at our Grand Rapids dealership!
What qualities does the Jetta pack in for drivers and passengers to enjoy?
Convenience
The cabin design opens up for both rows, so every passenger will enjoy room for stretching out, and there are several features throughout focused on ensuring a hassle-free ride. Front seat passengers can enjoy seats with heating and ventilation for comfort in any weather, from winter mornings to summer afternoons. Meanwhile, two screens, one that replaces the instrument cluster and one in the dash, make it easy for drivers to see all the info they need, and, with Apple CarPlay and Android Auto, using your mobile device safely has never been easier.
Smart Safety Features
Speaking of safety, the new Volkswagen Jetta shows off its freshness with several smart features. There's adaptive curse control and lane assist to help when traveling highways, park distance control for when your journey comes to an end, and others like forward collision warning that help wherever you are. With these by your side (and rear and front), you can focus more on the thrill of the drive.
Performance
The four-cylinder engine pairs with either a six-speed manual, for driving enthusiasts, or an 8-speed automatic, for those who want less to think about, but both configurations mix efficiency with sportiness, which is just what many sedan owners want. Plus, the frame and suspension feel planted and smooth through turns and on bumpy roads, which we know all too well.
When you see the 2019 Volkswagen Jetta in person at Betten Volkswagen in Grand Rapids, you'll notice that these are just some of the many highlights of the styling sedan, so give us a visit today!