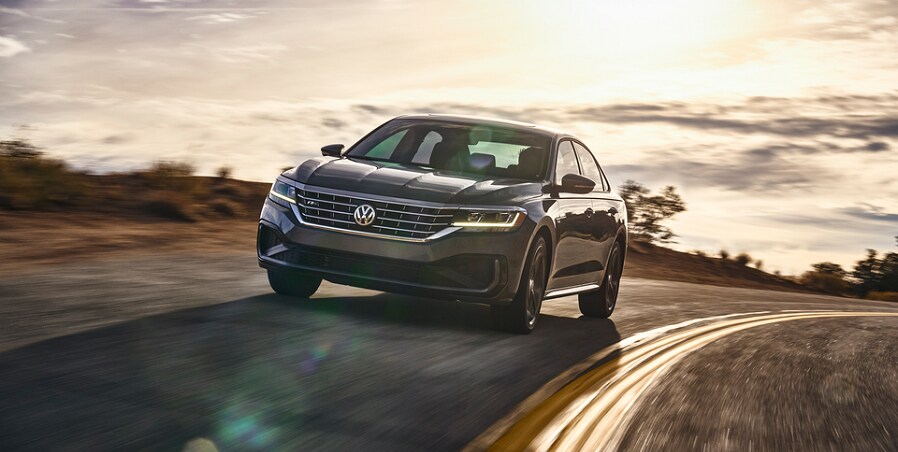 Advanced Technology and the 2020 Volkswagen Passat
The 2020 Volkswagen Passat is built for conquering the road, and we hope it will be popular in Holland, MI. It features the newest and most advanced safety technology, and the interior is built with some of the most comfortable materials available. It can perform like a racecar, but it remains affordable, maintainable, and reliable, and we can show you how at Betten Volkswagen.
Safety
The engineers at Volkswagen thought ahead when they were designing the 2020 Volkswagen Passat. It features six stability-enhancing features that keep this car stuck to the road where it belongs. Its safety cage keeps you and your passengers protected in case a collision happens or your car starts to roll. It also features an updated crash report system that can adapt to the situation you're in. It can monitor the state of the vehicle and identify when a crash occurs. When the system is triggered, it can automatically turn on your hazard lights, deploy your airbags, and turn off the fuel pump. Small details like this can make a big difference when the situation gets hectic around Allendale, MI.
Other updated features, like a rear-view camera system, are available for the 2020 Volkswagen Passat. You can also expect to find a tire pressure monitoring system along with the six performance-enhancing features. It has an electronic brake-pressure distribution system that can dynamically adapt to the road you're traveling on. This computerized system can tell you which tires are losing contact with the road, and it can adjust the amount of brake force applied to each one. The 2020 Volkswagen Passat also features an electronic stability control system. This feature applies the appropriate amount of engine power to each wheel. This keeps your wheels from burning out on the pavement around Kentwood and Wyoming, MI.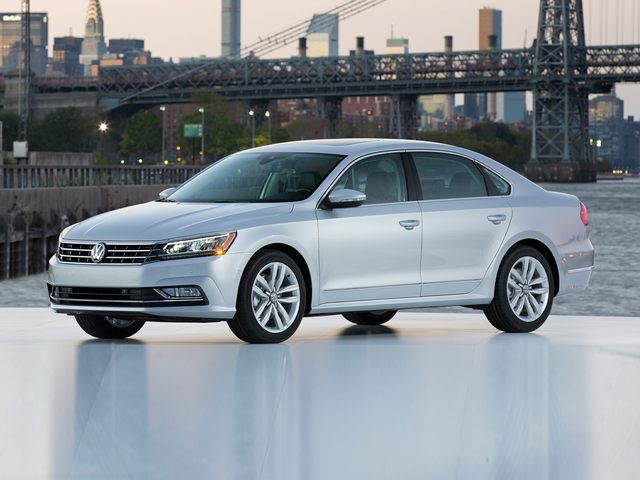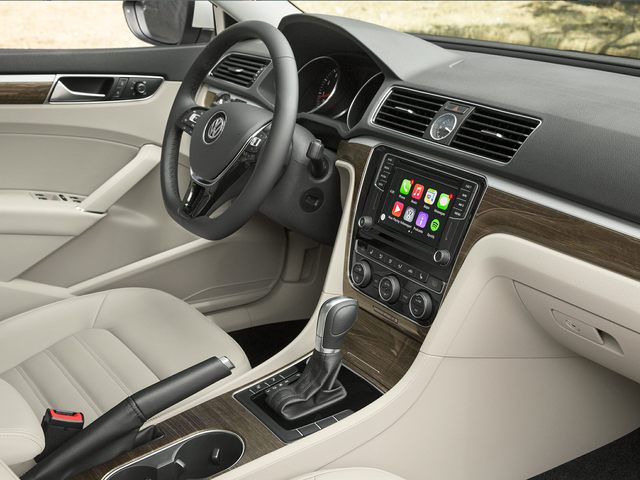 Performance
The 2020 Volkswagen Passat has an extraordinarily powerful engine that's more than capable of managing the roads in Grand Rapids. This turbocharged engine uses pressurized air that's forced directly into the engine. This system comes with a lot of benefits. For example, it can improve the horsepower and torque so that your vehicle can carry more weight and handle steeper hills without skipping a beat.
It also features a six-speed transmission that can accelerate very quickly. You'll be going from 0-60 in no time. The sport mode gives you extra power, and you can use it to improve the way your vehicle feels on the road. With 34mpg on the highway, this mid-sized sedan will keep your fuel costs low and your spirits high. Its 2.6L engine gives you 206lb-ft of torque, which can improve the overall power of the vehicle.
Trims
Customizing your car is an important part of any purchasing process and Volkswagen has you covered. With four trims to choose from, you'll be able to pick the exact model that fits your specific taste.
The S model gives you extra vision with its daytime LED headlights. Visibility is important, and these lights will make it easier for you and other drivers to see on the road. Its side mirrors even include a memory feature, so you can automatically return them to the way you like them if somebody else adjusts your settings.
The SE model of the 2020 Volkswagen Passat powers your vehicle with an electromechanical power steering system. This can adjust the amount of resistance in your steering wheel, so you can make it easier or harder to turn.With all of the previous features and a new rain-sensing windshield wiper system, the R-Line model of the 2020 Volkswagen Passat can show you what German luxury is like. Finally, the SEL trim can give you the experience of driving a manual transmission with an automatic gearbox. It does this through its Tiptronic transmission system.